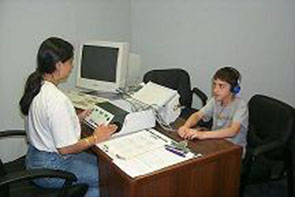 ITS Integrated Therapy Solutions™ was founded by Sharmila QuenimHerr and is conveniently and centrally located in Los Angeles, California. Sharmila is the mother of an autistic boy and an ADHD boy.
Her dream was to bring all the complementary therapies that are so necessary to her children and others like them under one roof, to ease some of the burden from these so very strong families.
Sharmila is a Speech-Language Pathologist and is involved in the testing, programing and follow-up of children going through the Awaken Listening program. Awaken Listening is the one program that is leading to recovery for both her children.